TEN THOUSAND BELOVED COMMUNITIES
A graphic guide to building communities that transform the world. Written with 25 leaders. Illustrated by Kristen Lynn Zimmerman. Foreword by adrienne maree brown.
AVAILABLE FOR PURCHASE THIS FALL
Ten Thousand Beloved Communities is a 160 page full-color graphic novel and guide that makes the lineage and practice of Beloved Community irresistible and accessible. The book is for anyone who cares deeply about their community and wants to deepen relationships to the people and places they live.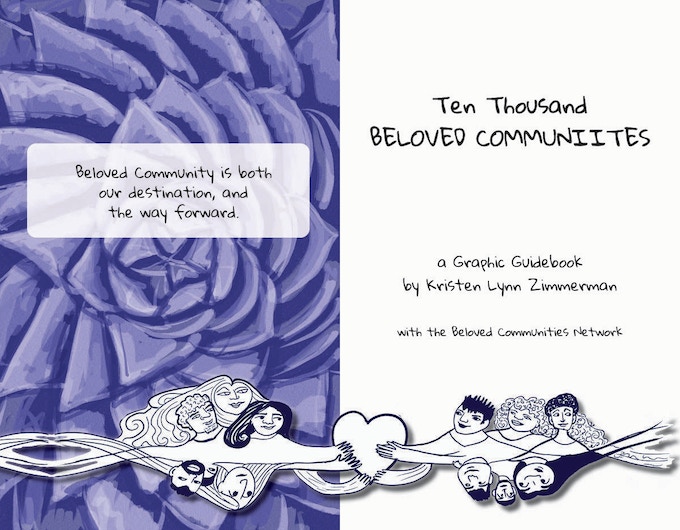 Whether you are a parent who wants to "build a village" for their children and others you know, a community gardener who wants to connect people through land and food, a city council member who wants to lead through relationships, an artist creating community through culture, or movement organizer who wants to do their work in a way that is connected to a long vision, this book is for you. It is unique in the way it explores Beloved Community through a lens of indigeneity and our unshakable belonging to each other.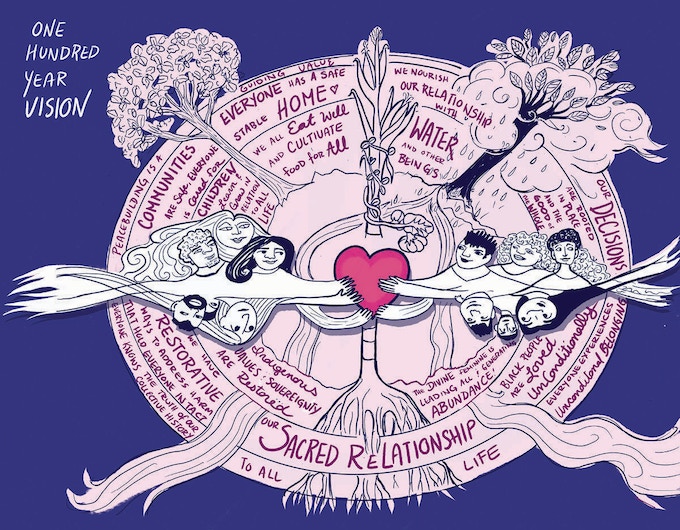 Based on conversations between and interviews with over 25 artists, cultural workers, movement leaders and spiritual practitioners, the book brings together decades of practice and includes:

The story of Beloved Community, its lineage and its connection to indigeneity

8 essential elements of beloved community

A 100 year vision for what a world rooted in Beloved Community might look like

Stories of beloved community in action

Practices to help readers integrate Beloved Community on the very personal level, with groups and as a way of leading.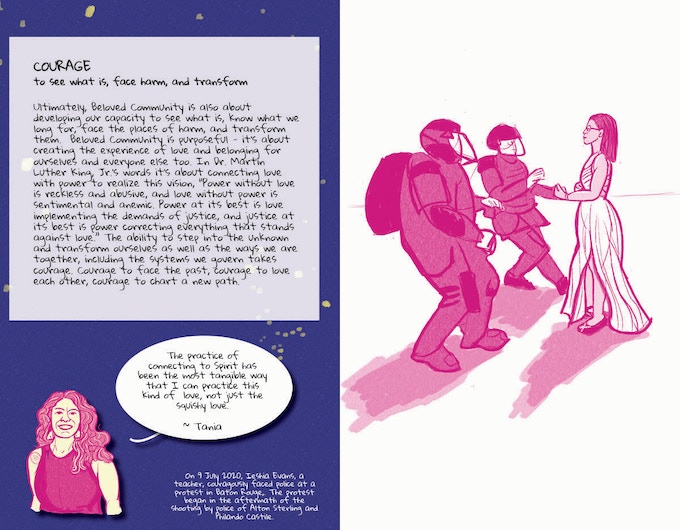 We would love to speak with you about the Beloved Community Network.
For any questions or comments, or to reach out to us about our programs or offerings, please submit the completed form and we will get back to you as soon as we can.